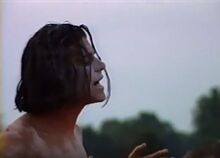 Worm is a song featured on The Prayer Chain's album Shawl. 
It features Holly Nelson, who would later work regularly with bassist Eric Campuzano in the band Stranger Kings, as well as releasing a solo album on guitarist Andy Prickett & Campuzano's label Northern Records. Producer Steve Hindalong also plays harmonica on the track.
Worm was one of the last songs written before going into the studio to record Shawl. At the time of release, Campuzano said it was the best song on the record. The band described it as "a sad song about one's failure in a relationship".
A demo of the song appears on the bootleg release The Basement Tapes.