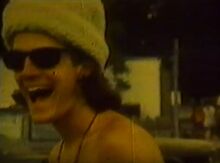 Pure is a song featured on The Prayer Chain's album Shawl. 
On the lyrics, bassist Eric Campuzano says it's "a love song for a loved one. It has nothing to do with being a gold digger, in the sense of women or men falling in love to become rich."
Campuzano played cowbell on the track. The song was also particularly notable for it's vocal arrangement in the chorus.