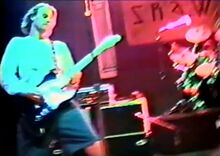 Grin is a song featured on The Prayer Chain's album Shawl. 
Originally titled Love, the song was a band favorite that was never played the same way twice, often featuring snippets of other songs. The song was originally written out of a jam session.
Live versions of the song appear on the Live EP and the bootleg release The Basement Tapes.